A Conversation with
North Carolina Attorney General


Josh Stein (JD/MPP '95)
with an Introduction by Divonne Smoyer (JD '95)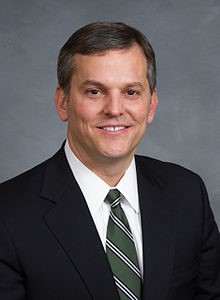 Please join the Harvard Law School Association of Washington, DC, on Thursday, May 9, for a conversation with North Carolina Attorney General Josh Stein (JD/MPP '95) on topics of national and state interest, including reforming the criminal justice system, protecting consumers, and dealing with opioid abuse.

State attorneys general are one of a handful of state constitutional executive officials, acting as the states' chief legal officers. As such, attorneys general serve as counselors to state government agencies and legislatures, and as representatives of the public. AGs are involved in a variety of legal and policy matters on behalf of their states, including antitrust, consumer protection, regulation of charities and the environment, health care, labor laws and criminal justice reform. Decisions that AGs make in these and other areas can have national consequences and impact citizens across state lines.

Josh Stein was sworn in as North Carolina's Attorney General in 2017. Before serving as AG, Stein served as a state senator and as a senior deputy AG in the North Carolina Department of Justice. Throughout his tenure, AG Stein has focused on protecting North Carolina families from crime and consumer fraud. As head of the North Carolina Department of Justice, AG Stein is responsible for representing North Carolina state agencies, providing legal advice to the executive and legislative branches, prosecuting criminal appeals and instituting legal proceedings on behalf of the State and its citizens on matters in the public interest.
Thursday, May 9, 2019
6:00pm – 8:00pm

Reed Smith LLP
1301 K Street, N.W.
Suite 1000 - East Tower
Washington, D.C., 20005

Please RSVP by Tuesday, May 7
Please share with fellow HLS alumni within your social media and other networks.
RSVP Today...
When:
6:00PM - 8:00PM Thu 9 May 2019 ( Timezone: Eastern )

Where:
Reed Smith LLP
1301 K Street Suite 1000 - East Tower
Washington, DC 20005 USA
[ Get Directions ]
RSVP Here...
Look Who's Coming:
Neha Sabharwal
U.S. District Court for the District of Columbia
Shuai Kong
Mayra Suarez
Skadden, Arps
Allison Brown
Federal Government
Andrew Varcoe
Boyden Gray & Associates
Jim L
Will Stephens
Catherine Morton
Daniel Honold
Ashley Cheung
DOJ - Federal Programs Branch
Rayhan Asat
Hughes Hubbard & Reed
Jordan Myers
Nancy Furman Paul
Janis Kestenbaum
Perkins Coie LLP
Neha Sabharwal
U.S. District Court for the District of Columbia
Melody Webb
Mothers Outreach Network
David McGrady
City First Bank
Katharine McKee
Partnership for Economic Inclusion
Juanita Hernandez
HLSA DC
John Feldman
Reed Smith
Kara Leitner
WorldTradeLaw.net
Dave Rothenberg
Mara Giorgio
Airbnb, Inc.
Elizabeth Westfall
U.S. Department of Justice
Caroline Thompson
Reed Smith LLP
Mark Nadel
Federal Government
Mary Dwyer Pembroke
Discover
Molly Thacher
Reed Smith LLP
Victoria Jeffries
Univision
Divonne Smoyer
Reed Smith LLP
Cynthia Walker
Edward Mullen
Reed Smith LLP
Nicole Tapay
Avalere health
Seth Stern
Bloomberg
Omar Vargas
3M Company
Lynne Ross
EckertSeamans
Maria van Wagenberg
Dan Jones
MLS Players Association
Mike McNamara
Dentons US LLP
David Husband
Federal Reserve Board
Hugh Stevenson
FTC
Richard Huberman
Kay Kim
WBG
Peter Vincze
WBG
Mark Bohannon
Red Hat
Jay Schweikert
Cato Institute
Linda Kelly
National Association of Manufacturers
Howard Morse
Cooley LLP
... a total of 48 guests.
Note: to opt out from this list please sign in, go to My Account and change your preferences under My RSVPs.

Contact us with questions at:
programming@washingtondc.hlsa.org