Our Leadership Team
The HLSA of Washington, D.C. is an alumni volunteer managed organization. We thank our Officers and Board Members for their dedication and support of HLS alumni activities.
For more information about our leadership team or to get involved, please email us at info@washingtondc.hlsa.org
Arianne de Govia J.D. '01

President

Arianne de Govia is a partner at the law firm of Freeman Wade LLP, where she advises clients on commercial matters in a range of industries, including technology, pharmaceuticals, healthcare, and media. Arianne works closely with early-stage and established companies to structure legal frameworks for development and commercialization of their services and products. Prior to joining Freeman Wade, she was an attorney at Fried, Frank, Harris, Shriver and Jacobson LLP. Arianne is a former assistant editor of American Lawyer Media's Patent Strategy & Management, and she is actively involved in the Harvard Law School Women's Alliance. She holds a B.A. summa cum laude from Barnard College, an M.F.A. from The Johns Hopkins University, and a J.D. from Harvard Law School.

Tony Chan J.D. '03

Vice President

Tony Chan is a partner in the corporate and securities group at Dechert LLP, where he advises strategic buyers and sellers, as well as financial sponsors and their portfolio companies, in complex corporate transactions. With significant experience with international and cross-border matters, Tony focuses his practice on mergers and acquisitions, including private equity and growth equity transactions, as well as corporate finance, emerging company formation and financing, public company governance, and general corporate matters for clients with an emphasis in the life sciences, financial services, and technology sectors. In addition to his practice, he is an adjunct professor at Georgetown Law School, where he teaches Mergers and Acquisitions. He also serves on the steering committee for the Corporate and Securities Community of the DC Bar and the board of the Arlington Arts Center.

Donna Chambers J.D. '97

Treasurer

Donna M. Chambers is a Senior Special Counsel in the Office of the General Counsel at the Securities and Exchange Commission. In this role, she provides legal and policy analysis and advice to Commission executives and senior staff on the federal securities laws, with a focus on the laws applicable to secondary market transactions, equity market structure, and derivatives. Prior to joining the Office of the General Counsel, Donna served in several capacities in the Division of Trading and Markets, including as counsel to the Division Director. Before joining the SEC, Donna was an attorney in private practice at various firms, including Davis Polk & Wardwell, where she worked on corporate finance transactions, mergers and acquisitions, and general corporate matters. Donna also serves as chair of the board of directors of JanneyPlus, a non-profit organization that provides care and enrichment and language programs to an elementary school in Washington, D.C. Donna received her law degree from Harvard Law School and her undergraduate degree in accounting from Baruch College (City University of New York).

Joh

n Dey J.D. '14

Secretary

John T. Dey is Senior Counsel in the Office of Law and Policy in the Legal Division of the Consumer Financial Protection Bureau. Prior to joining the CFPB, John was an associate in the Washington, D.C. office of Ropes & Gray LLP, where he was a member of the firm's Litigation and Enforcement practice group. While at Ropes, John maintained an active pro bono practice, in which he has worked on the landmark marriage equality case Obergefell v. Hodges and other constitutional and administrative law challenges to federal and state government actions, investigated conditions at a maximum security state prison facility, and represented low-income clients in family law and Social Security benefits matters. At HLS, John was a member of BLSA and served as co-president of HLS Lambda, was an editor of the Harvard Civil Rights-Civil Liberties Law Review and Harvard International Law Journal, and served as a student attorney with Harvard Defenders. During his law school summers, John interned with the Access to Justice Initiative and the Federal Programs Branch of the Civil Division in the U.S. Department of Justice. John holds an A.B. in Economics from Harvard College.

Troy Brown J.D. '03

Mentorship Chair

A lawyer and scholar of nearly fifteen years, Troy Brown has practiced at the highest levels of the legal profession serving individuals and companies of all sizes in commercial civil and securities litigation, white-collar criminal defense, and government investigations. Troy brings to bear the wisdom and diverse skills developed through his background as an attorney with the U.S. Securities & Exchange Commission's Asset Management Unit, a former associate with several large law firm representing clients in intellectual property and complex commercial litigation, including franchisors, Fortune 500 companies, and major financial institutions in a broad range of litigation matters, as well as his background as an associate professor of law at Michigan State University College of Law and visiting professor at Vytautas Magnus University Law School.

Juanita Hernandez J.D. '85

Programming Co-Chair

Juanita C. Hernández is a Senior Counsel in the Office of the General Counsel of the Securities and Exchange Commission in Washington, D.C, focusing her practice on litigation matters. Previously, she was an Assistant United States Attorney for the Western District of Texas, served in the Justice Department as Counsel to the Assistant Attorney General for the Civil Rights Division, and was a litigator practicing in major law firms in San Antonio. She clerked for the Hon. William Wayne Justice, then Chief Judge for the United States District Court for the Eastern District of Texas. Within the American Bar Association (ABA), Juanita serves on the Commission for Women in the Legal Profession. She is also previously served on the ABA's 360 Commission Diversity and Inclusion and the Presidential Appointments Committee. Juanita received her law degree and undergraduate degree, cum laude, from Harvard University.

Juanita currently serves as president of the HLSA Club of Washington, D.C. She chaired her 30th HLS Reunion, and previously chaired the HLSA Alumnae Network of Washington, D.C. Juanita also co-chairs the HLSA Planning Committee for the Celebration of Latino Alumni 2017. A founding member and chair of the HLSA's Latino Alumni Committee, Juanita served as a speaker and co-chair of the planning committees for the HLSA Celebration of Latino Alumni in 2005 and 2012 and chaired the HLSA Latino Celebration in San Antonio in 2000. She currently serves on the HLSA Advisory Council and is assisting with planning the HLSA Celebration 65 alumnae reunion in 2018. In 2017, Juanita was awarded the Harvard Alumni Association Award for her outstanding service to Harvard University through her many alumni activities.

My

les Lynk J.D. '76

Programming Co-Chair

Myles Lynk is Senior Assistant Disciplinary Counsel in the District of Columbia Courts' Office of Disciplinary Counsel, and a professor of law emeritus at the Sandra Day O'Connor College of Law, Arizona State University, where he taught civil procedure, legal ethics, and business organizations. Myles was a Visiting Fellow at Magdalene College, University of Cambridge, in 2014. Prior to academia, Myles was in private practice in Washington, DC, for many years, advising healthcare companies and other corporate clients on federal regulatory compliance issues, and previously served in the Carter Administration on the Domestic Policy Staff. Myles is a past President of the District of Columbia Bar and the Frederick B. Abramson Memorial Foundation and served on the Civil Rules Advisory Committee of the U.S. Judicial Conference and the Council of the American Law Institute. Upon graduation from law school, Myles served as a law clerk to Judge Damon J. Keith of the U.S. Court of Appeals for the Sixth Circuit. Among his many activities in the American Bar Association, Myles has served on the Board of Governors and chaired the Section of Individual Rights and Responsibilities and the Standing Committee on Ethics and Professional Responsibility. Myles represented the Harvard Law School Association on the Board of the Harvard Alumni Association from 1995 to 1999.

Jennifer Mueller J.D. '00

Communications and Technology Co-Chair

Jennifer Mueller provides consulting, research, training, and writing services for clients in the public, private, and philanthropic sectors. She has written and advised on a wide range of topics, including criminal justice reform, immigration, trade, health care, education, gun control, executive compensaion, investment analysis, and local economic development. Jen previously worked as a practitioner-in-residence at American University's Washington College of Law's Spragen Tax Clinic, where she also taught Remedies and authored several law review articles on political participation. After graduating from HLS in 2000, Jen clerked for Judge Warren Ferguson on the Ninth Circuit Court of Appeals before entering private practice as a litigation associate in the Washington, DC, office of Wilmer, Cutler & Pickering (now WilmerHale). She has also worked as counsel at The Raben Group and, prior to law school, as an English teacher at the State Language School in Prague, Czech Republic. A longtime mediator, Jen is on the roster of mediators for the U.S. District and Circuit Courts in Washington D.C. and coaches a law school team that competes in international mediation moot competitions. She also volunteers as a mentor-editor and with The OpEd Project. A native of New Jersey and longtime DC resident, Jen received her undergraduate degree from UNC-Chapel Hill.

Viviana Ruiz LL.M. '15

Communications and Technology Co-Chair

Viviana Ruiz is a law clerk of Mayer Brown, LLP. Viviana has extensive experience in developing and managing global intellectual property portfolios for clients in the entertainment, media, pharma, chocolate & confectionery, and spirits & wines industries. She holds an LL.B., magna cum laude, from Universidad Iberoamericana (Mexico), and an LL.M. from Harvard Law School. Viviana is also an IP Law Specialist graduate of Universidad Panamericana (Mexico), where she graduated top of her class. In addition to her HLSA-DC Board service, Viviana serves as Communication/Technology Chair of the HLS Recent Graduate Network.

N

eel Sukhatme

J.D. '05

Programming Co-Chair

Neel U. Sukhatme is a Professor of Law at Georgetown University Law Center, an Andrew Carnegie Fellow for 2021–23, and the Thomas Alva Edison Visiting Scholar at the U.S. Patent and Trademark Office. Neel combines his training as an economist with his experience as a practicing attorney in his empirical research, covering topics in criminal law, courts, and patents and innovation. Recently, he co-founded Free Our Vote, a nonpartisan nonprofit that helps restore voting rights for people with past felony convictions. Neel's work has been profiled by various media outlets, including The New York Times, The Wall Street Journal, and ProPublica.

Neel received his Ph.D. in Economics from Princeton University, and his J.D. from Harvard Law School, where he served as Notes Editor of the Harvard Law Review. After law school, Neel clerked for the Hon. Vaughn R. Walker on the U.S. District Court for the Northern District of California and the Hon. Ann Claire Williams on the U.S. Court of Appeals for the Seventh Circuit. Neel previously worked at Latham & Watkins LLP, and he received his Bachelor's Degree in Computer Engineering from the University of Illinois. Neel also co-founded Spindrop, a music technology and Internet radio startup with a novel approach for automatically mixing songs.
Ti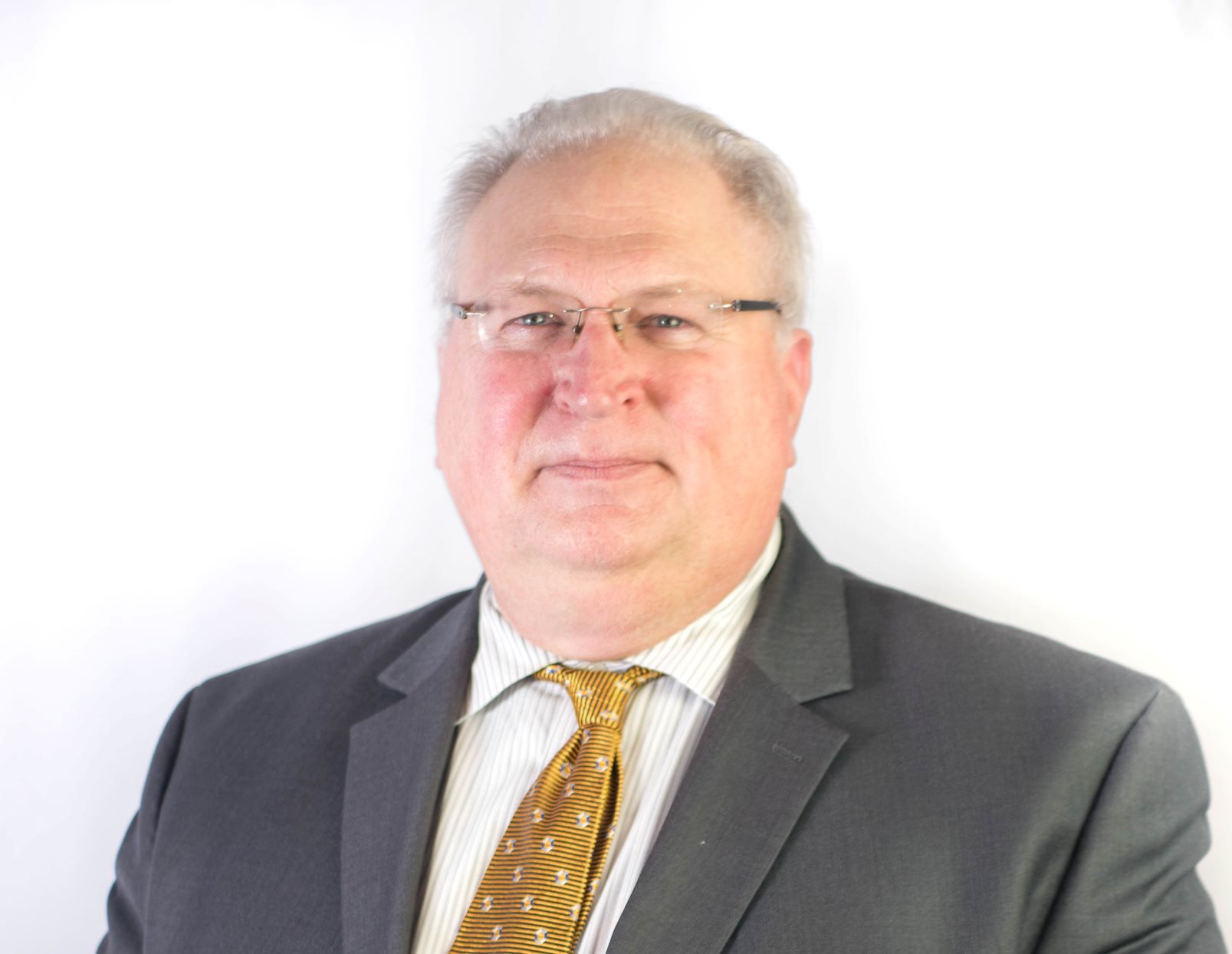 mothy R. McTaggart

J.D. '85
Mentorship Co-Chair
Tim McTaggart is the General Counsel for Forethought Advisors LLC, a start-up lobbying firm with a focus on housing finance, fintech and financial services legislative and regulatory issues. Tim also separately maintains a law practice with McTaggart law firm in Washington, D.C., where he addresses financial services issues, general corporate law issues for financial services companies as well as custody, and privacy issues. Tim has served as an expert witness and previously led financial services groups in the D.C. offices of major law firms, including Pepper Hamilton, Willkie Farr, and Nixon Peabody as a partner for 20 years. In addition, Tim served as the Bank Commissioner for the state of Delaware and as Counsel to the U.S. Senate Banking Committee, as well as a lawyer for the Federal Reserve Board. Tim has served as a mentor to HLS students, as a HLS class agent, as a HLS reunion committee member, and as a member of the board of directors of the Harvard Club of Washington, D.C. for two terms. An active volunteer, Tim has served as the General Counsel and Director of the Women in Housing & Finance group; as President, Vice President, and Director of the Chevy Chase Recreation Association (which included a national historic landmark structure); as Finance Committee member and Director of the Audubon Naturalist Society of Chevy Chase, MD; as Secretary and Director of CCBCCC, children's pre-school in Chevy Chase, D.C.; and in other nonprofit roles. McTaggart is a Harvard College economics graduate who taught introductory economics at Harvard college.