Sunday, June 14, 2020
Virtual Book Discussion with
Professors Ariela J. Gross and Alejandro de la Fuente
Becoming Free, Becoming Black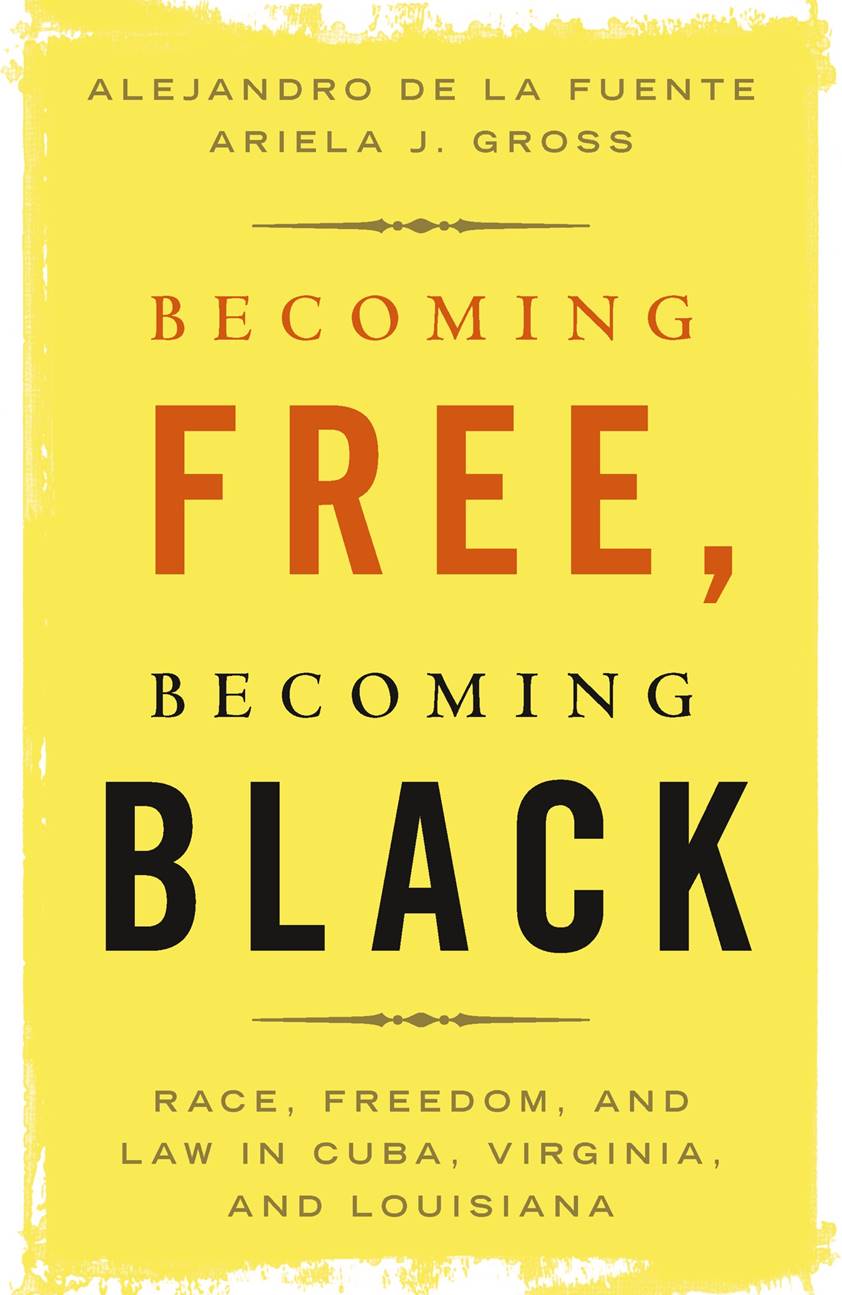 Please join us for HLSA-DC's first Zoom book event on Sunday, June 14 from 5-6 p.m. Ariela J. Gross (Harvard College, Class of 1987), the John B. and Alice R. Sharp Professor of Law and History at the University of Southern California Gould School of Law, and Alejandro de la Fuente, the Robert Woods Bliss Professor of Latin American History and Economics and Director of the Afro-Latin American Research Institute, Hutchins Center for African and African American Research at Harvard University will be discussing their recent book and taking questions from participants. Troy Brown (HLS, Class of 2003) will moderate the discussion. This event is co-sponsored by the HLSA Black Alumni Network and the HLSA Latino Alumni Network.
RSVPs are required for this free event; please register using the form on the left side of the page no later than June 11, 2020. Details for joining the Zoom call will be emailed to participants.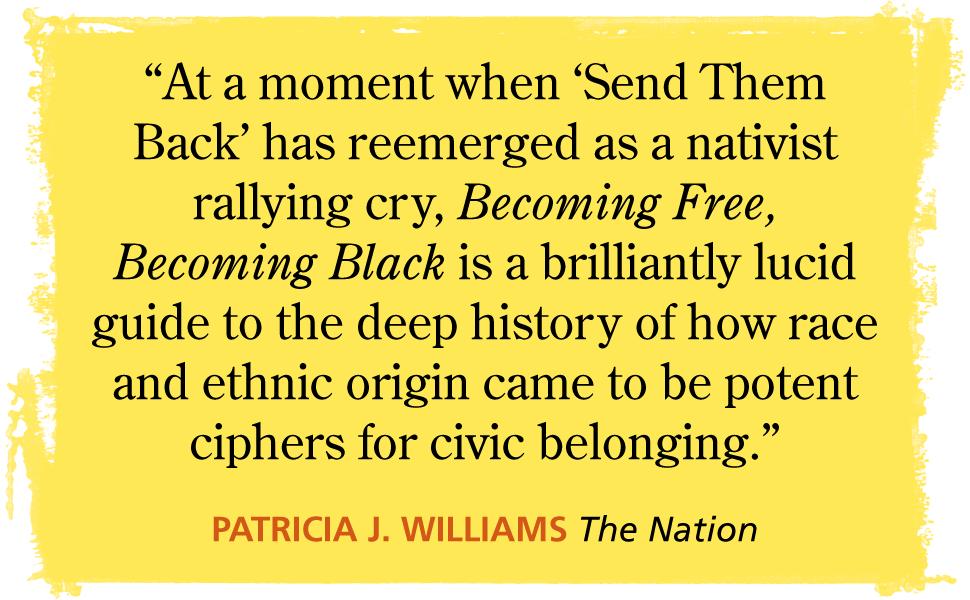 Becoming Free, Becoming Black is available from any online book seller, including bookshop.org. Becoming Free, Becoming Black tells the story of enslaved and free people of color who used the law to claim freedom and citizenship for themselves and their loved ones. Their communities challenged slaveholders' efforts to make blackness synonymous with slavery.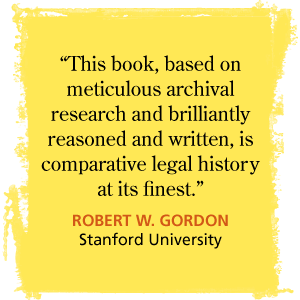 Looking closely at three slave societies - Cuba, Virginia, and Louisiana - Alejandro de la Fuente and Ariela J. Gross demonstrate that the law of freedom - not slavery - established the meaning of blackness in law. Contests over freedom determined whether and how it was possible to move from slave to free status, and whether claims to citizenship would be tied to racial identity. Laws regulating the lives and institutions of free people of color created the boundaries between black and white, the rights reserved to white people, and the degradations imposed only on black people.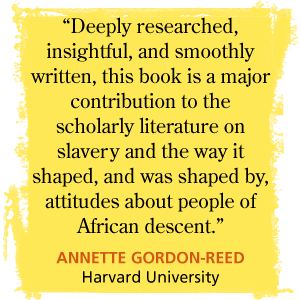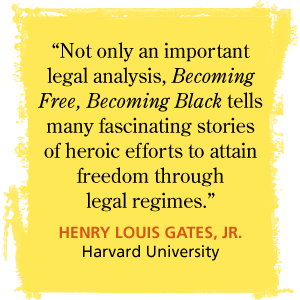 When:
5:00PM - 6:00PM Sun 14 Jun 2020 ( Timezone: Eastern )

Virtual Event Instructions:
Zoom (log-in details will be sent to registrants)
Look Who's Coming:
Nomi Stolzenberg
USC Law School
Pamela Nwaoko
Stan Barg
Martha Minow
Harvard University
Ted Hochstadt
JUDITH NEIBRIEF
retired
pat jacobs
Greenleaf
DeJeune O'Garro
Loretta Argrett
Karma Frierson
Odeana Neal
University of Baltimore School of Law
Sheria Smith
Nicole Britenriker
Learfield IMG College
Jacqueline Brown
cynthia totten
Taimarie Adams
Harvard Law School
Juanita Hernandez
HLSA DC
Teresa McLaughlin
Retired
Marie Park
DC Board on Professional Responsibility
Toby Hyman
Steven Rogers
Center for Urban Research and Public Policy
Maurice White
Self-employed
Eddie Eitches
William Kenety
Meagan Flint
Harvard Law School
DINAH TOUNY
Kristin Cabral
Gregory Keating
USC Gould School of Law
Yevgeny Shrago
BCG
Jorge Kamine
Harvard Law School Assn. of DC
Loretta Argrett
Retired
Pat Jacobs
HLS73
Sarah Pheasant
Robert Winter
Pamela Nwaoko
Stan Barg
Geoffrey Green
Maura Smyles
Christina Gonzalez Ho
Trisha Jhunjhnuwala
David Sclar
Jeannette Wise
Cynthia Totten
Jack Lipson
retired partner Arnold & Porter
Jack Lipson
retired partner Arnold & Porter
Whitney Boles
Sakisha Jackson
Henry Richardson
Joyce Van Dee
Kaye Pestaina
Dwight Alpern
John Goodman
Allison Brown
Luis Silva de Balboa
Maria Ontiveros
University of San Francisco
Amanda Gómez
Joyce Van Dee
Chela H
Ana Maria Martel
retired
Diana Colon
Maria Ontiveros
University of San Francisco
Diana Saliceti
Marie Taylor
Marie Taylor
Cynthia Hawkins
Stetson Univ. College of Law
Precious Anderson
Arthur George Kamya
Dan Eaton
Seltzer Caplan McMahon Vitek
Don Mitchell
The 400 Year Project
pat Williams
pat Williams
Michelle Simpson
Poe Simpson Law
Michelle Shaw
John Rose
Hunter College
Anderson Yang
Charles Roybal
Ki Ingersol
HLS 1992
Arlene Brock
Harvard Advanced Leadership Initiative
Corrine Irish
Russell Stockard
California Lutheran University
Natosha Rice
Habitat for Humanity International
Elizabeth Valera
Harvard Club of Georgia
Patricia Bass
DIANE LUCAS
Shirley Jean
Jaimie McFarlin
Peggy Cooper Davis
NYU
Bernice Grant
Fordham University School of Law
DINAH TOUNY
Tanya Perara
NBCUniversal
Lee Thompson
Ginger McKnight-Chavers
Angela Shaw
Harvard Law School
Rachelle Browne
Meira Greenfeld
Urim Recovery, LLC
Mark Carlson
Baker Donelson
Kimberly Pack
In Transition
denise raynor
emory university
Precious Anderson
Ginger McKnight-Chavers
cristina rodrigues
Debbie Dickinson
Alumni
Lauren Weldon
Marisa Lago
Hasibe Rashid
917-600-7132
Julie Anna Alvarez
Columbia Law School
Mina Matlon
Cheryl Blackburn
Adela Cepeda
Independent Director
Estefania Torres
Nicole Fonsh
Harvard Law School
April Savoy
Cecelia Andrews
Jessica Sewell
Christine Tripp
Tera Hunter
Carolyn Malmstrom
Michigan State University
Juny Francois
J. François & Associates, LLC
David Goldberg
N'yella Rogers
Javier Gonzalez
Iason Togias
Amanda Cuiffo
Harvard Law School
Kristin Cabral
Paula-Rose Stark
Trisha Jhunjhnuwala
Liz Picone
Robert Winter
Arnold & Porter
William Zerhouni
JUDITH NEIBRIEF
Catherine Brown
retired
Taimarie Adams
Merit
Henry Richardson
Lois Schiffer
Gail Bowman
public scholar
Esteban M. Guijarro
Harvard Law School Executive Education
Loretta Argrett
Andrea Charters
George Velez
John Cella
Vicki Judson
Juny Francois
J. François & Associates, LLC
Lena Zezulin
B. Thomas Mansbach
Retired
Peter Fielding
Melanie Dorsey
Sarah Bell
HLS
Peter Fielding
Shulamith Gross
Baruch college CUNY
Janice Gorin
Danielle Johnson
Jose Morales
Eduardo Espinosa
HLS
Merritt Baer
AWS
Esteban M. Guijarro
Harvard Law School Executive Education
james harkless
Arianne de Govia
HLSA-DC
Kathleen Havener
The Cullen Law Firm PLLC
Michael Lund
Diep Vuong
Thomas Motley
Marilyn Georgeff
Australian Business in Europe
Kathleen Borschow
Angela Shaw
Kenneth Smith
United States Attorney's Office
Felicia Henderson
Henderson Advising
Kia Sears
... a total of 168 guests.
Note: to opt out from this list please sign in, go to My Account and change your preferences under My RSVPs.

Contact us with questions at:
info@washingtondc.hlsa.org
Please share with fellow HLS alumni within your social media and other networks.