CANCELLED
Alas, COVID-19 continues to surge in the region. We hope to bring you this event next year.
'Tis the Season:
Join us in Laying Wreaths at Arlington National Cemetery
Join the HLSA-DC team on Saturday December 19, 2020 at 8:00 AM as we volunteer to lay wreaths at Arlington National Cemetery with the Harvard Veterans Alumni Organization and Wreaths Across America.
Each year Wreaths Across America lays 253,000 veterans' wreaths at Arlington National Cemetery just outside the District. These wreaths symbolize a commitment to Remember and Honor veterans through the laying of wreaths on the graves of fallen heroes and the act of saying the name of each veteran aloud.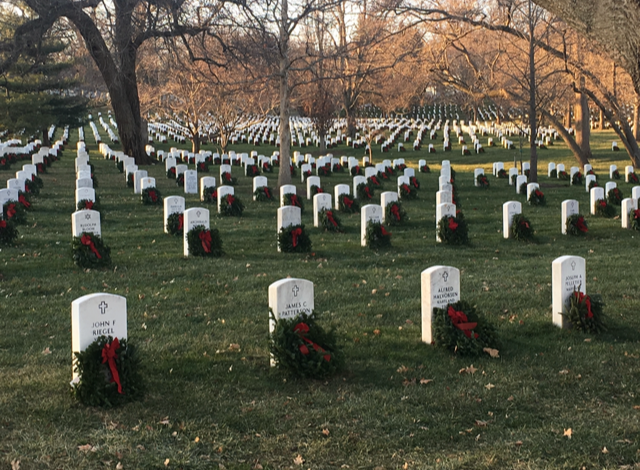 You are welcome to bring guests to this event. Please RSVP for your full party so that we know how many will be attending.
Information regarding logistics (directions, transportation etc.) is available at the Wreaths Across America website here. We will email registrants with additional information regarding the HLSA-DC group meeting location closer to the date, once Wreaths Across America provides final information on access and Covid-related measures.
We look forward to seeing you there!
HLSA DC is now on Instagram! Follow us to learn about our ongoing events and interact with your community!