Alumni Holiday Season Event
Please join The Harvard Law School Association of the District of Columbia for a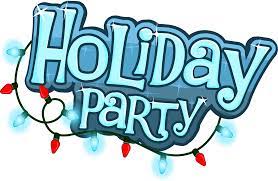 Thursday, December 8, 2022
6:00 – 8:30 pm

Yard House
812 7th Street NW
Washington, DC 20001
Cost:
Free (suggested donation to local non-profit)!
Please RSVP by Monday, December 5, 2022
Come celebrate the holiday season and the end of the year with fellow Harvard Law School alumni in the DC area! Light appetizers will be served, and HLSA-DC is pleased to provide a limited number of free drink tickets! All HLS alumni are welcome. Please help us spread the word by sharing with fellow HLS alumni within your social media and other networks.
This year, HLSA-DC will be raising funds for local area non-profits – please consider making a suggested (and potentially tax-deductible) donation of $15 to Bread for the City (donate here) or After-School All-Stars (donate here). Descriptions of these very deserving organizations follow below.
_________
We're looking for a few good alums! If you've enjoyed the programs and events hosted by HLSA-DC, please consider joining our Board. HLSA-DC is proud to have a diverse group of alumni serving on its Board and committee. If you are interested, please submit a CV to info@washingtondc.hlsa.org.
Join our Programming Committee: Want to partner with us to put on an event you're interested in? Please join our Programming Committee by emailing your name, contact information and HLS year to programming@washingtondc.hlsa.org.
_______________
Bread for the City
The mission of Bread for the City is to help Washington, DC residents living with low income to develop their power to determine the future of their own communities. We provide food, clothing, medical care, and legal and social services to reduce the burden of poverty. We seek justice through community organizing and public advocacy. We work to uproot racism, a major cause of poverty. We are committed to treating our clients with the dignity and respect that all people deserve. For more information, click here.
After-School All-Stars
ASAS DC provides daily after-school programs to low-income students in Washington DC. From 3-6 pm, we offer academic support, enrichment, and health and fitness activities to those who can't access them. Our mission is to provide free, comprehensive programs that keep children safe and help them succeed in school and in life. Our vision for our All-Stars is that they are safe and healthy, graduate high school and go on to college, find careers they love, and give back to their communities.
When our lives were collectively turned upside down by the COVID-19 pandemic, it became close to impossible to find feelings of joy. Imagine being in middle school, with all the change and uncertainty that chapter of life brings. Imagine that, in a matter of days, you became separated from your friends, your hobbies, and the spaces where you were learning about yourself and the person you want to become. That's where our students found themselves in March of 2020. And although they may have felt alone, After-School All-Stars DC was there, every day and every step of the way. In the first year of the pandemic, our organization distributed $40,000 of grocery store gift cards so that our families would not have to worry about their next meal. Our program teams delivered laptops, WiFi hotspots, art supplies, yoga mats, and even DJ setups directly to students' doors so that everyone could get the most out of virtual learning. From last year to now, we have been supporting our students in the transition back to in-person school and the many challenges that come with it.
We are working with students to re-develop their sense of self and imagine happy, healthy futures in a world that feels very different than it did just a couple of years ago. As our students seek stability after two years of disruption, After-School All-Stars DC is here to help them re-discover their joy, big and small, in and out of the classroom.
Moments of joy can be life-changing. This giving season, choose joy with After-School All-Stars DC. For more information, click here.
Event Information
When:
6:00PM - 8:30PM Thu 8 Dec 2022, Eastern timezone

Where:
Yard House
812 7th Street NW
Washington, DC 20001
[ Get Directions ]
RSVP Here...
Look Who's Coming:
Tony Chan
Orrick
Neel Sukhatme
Andrea Phillips
Omeed Alerasool
Grant Fergusson
Electronic Privacy Information Center (EPIC)
Juanita Hernandez
HLSA DC
Milana Karayanidi
Orrick
John Dey
Laurel Zigerelli
Divonne Smoyer
Jonathan Bressler
Loren Voss
Ragad Alfaraidy
Shivani Agarwal
The Strategic Organizing Center
Fabiola Madrigal
GST LLP
Anant Raut
John Dey
Paul Boesen
GreenPoint Group
Rajib Pal
Sidley Austin LLP
Rund Khayyat
Kellogg Hansen
Tim McTaggart
HLSA DC
Helin Akcam
Helin Akcam
Caitlin Rooney
Amelia Ricketts
Fenella McLuskie
Hannah Valentine
William Greco
Kostelanetz LLP
Fenella McLuskie
Nick Abbott
Zoë Ginsberg
Nick Abbott
Sara Molina
Embassy of Argentina
Eddie Eitches
Maia Levy Daniel
Terrence Neal
... a total of 58 guests.
Note: to opt out from this list please sign in, go to My Account and change your preferences under My RSVPs.